The Corinth Canal, an idea initially conceived by Periandros in the 6th century BC, was eventually realized in the late 19th century. It is 6.34 km long and 24.6m wide, and it is crossed by approximately 12000 ships annually.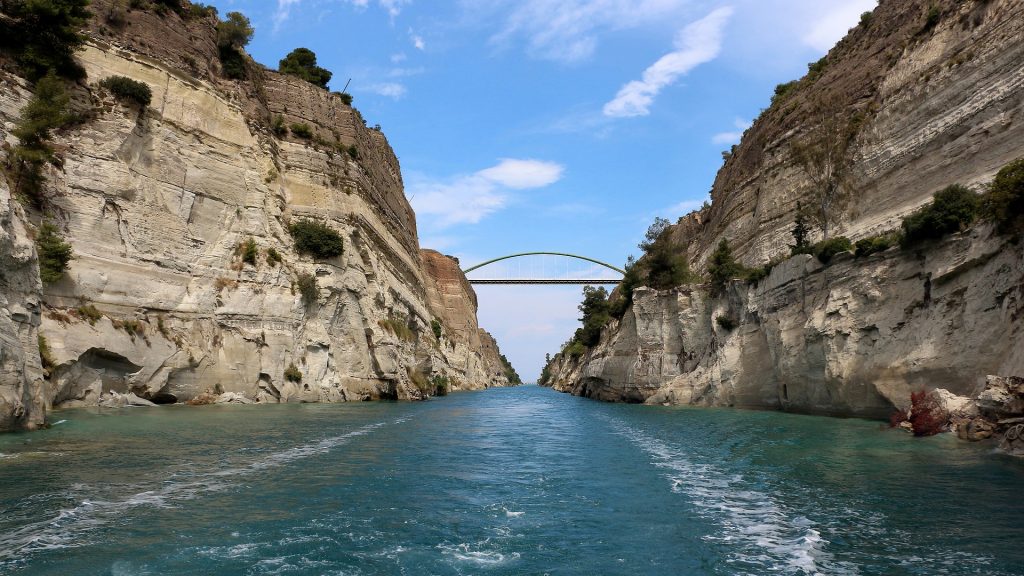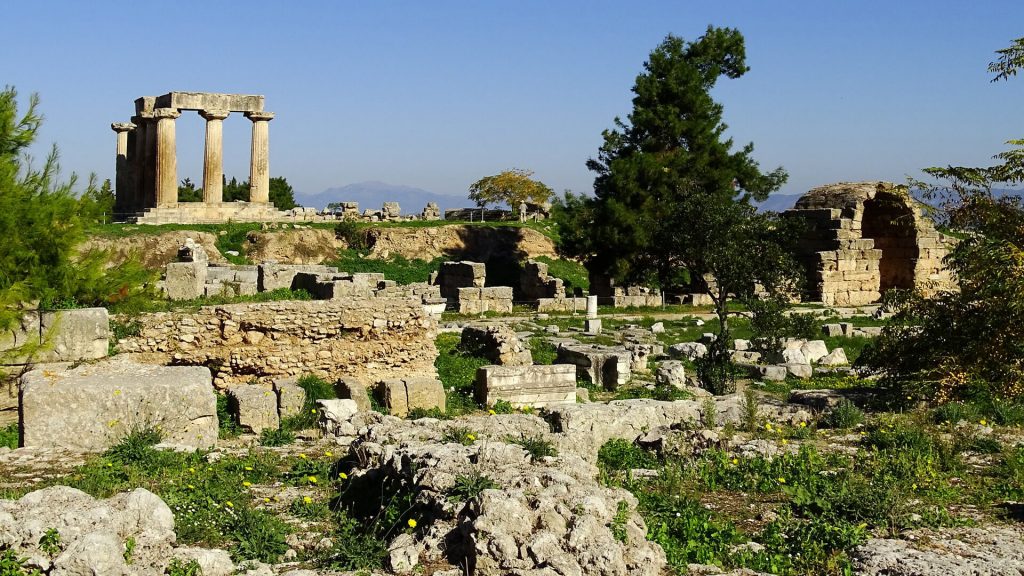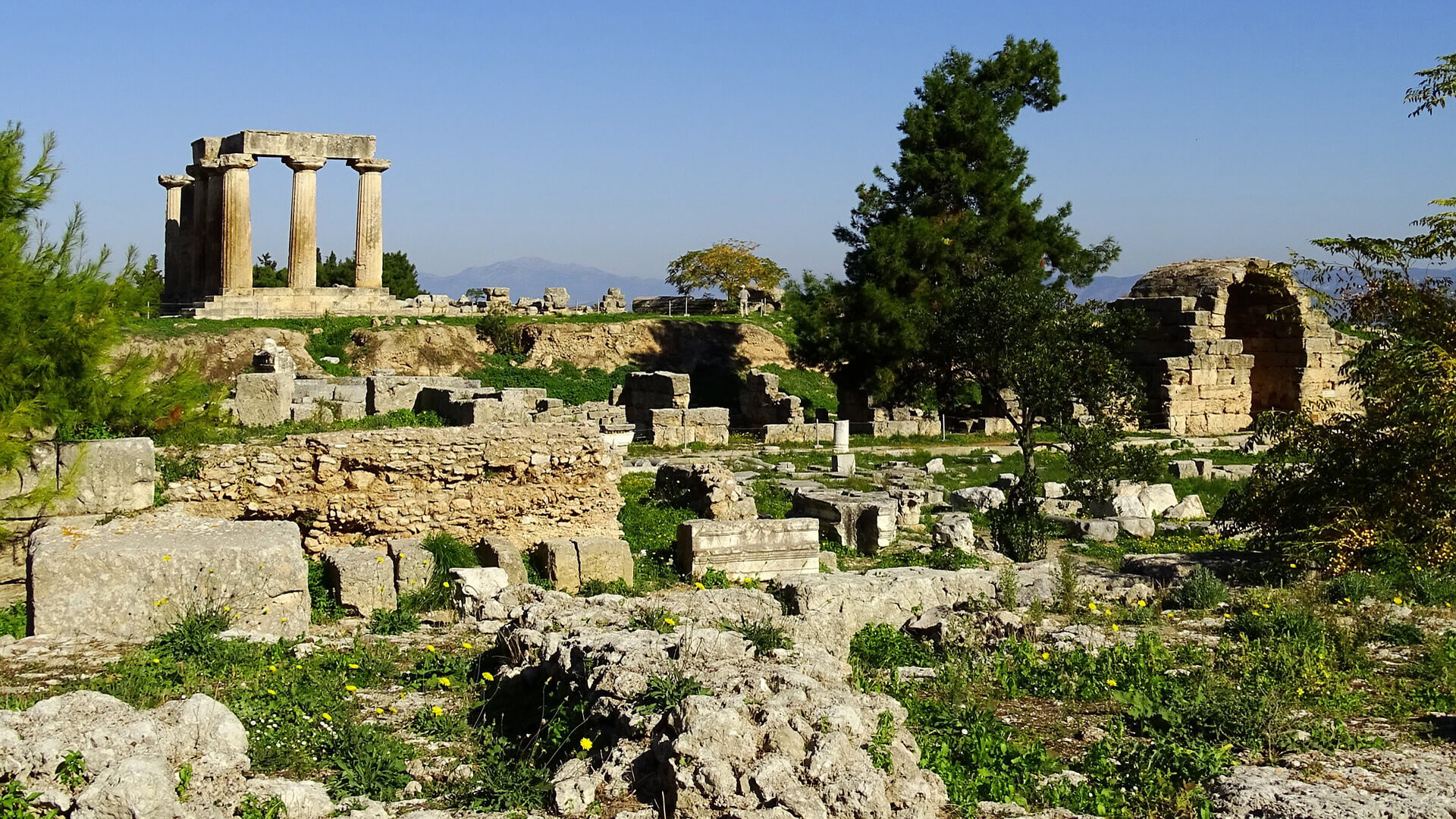 Ancient Corinth was the most affluent city-state of the ancient world, and has been inhabited since as early as the 7th century BC.
Mycenae was one of the most powerful city-states of the ancient Greek world and the kingdom of Agamemnon. Having been populated since the 7
th
century BC, it developed a glorious civilization which can be understood nowadays through the various admirable sites that still exist: the Treasure of Atreus, Grave Circle A (which is also known as the tomb of Agamemnon), Grave Circle B, the Cyclopean Walls (13
th
century BC), the Subterranean Cistern and the Lion Gate.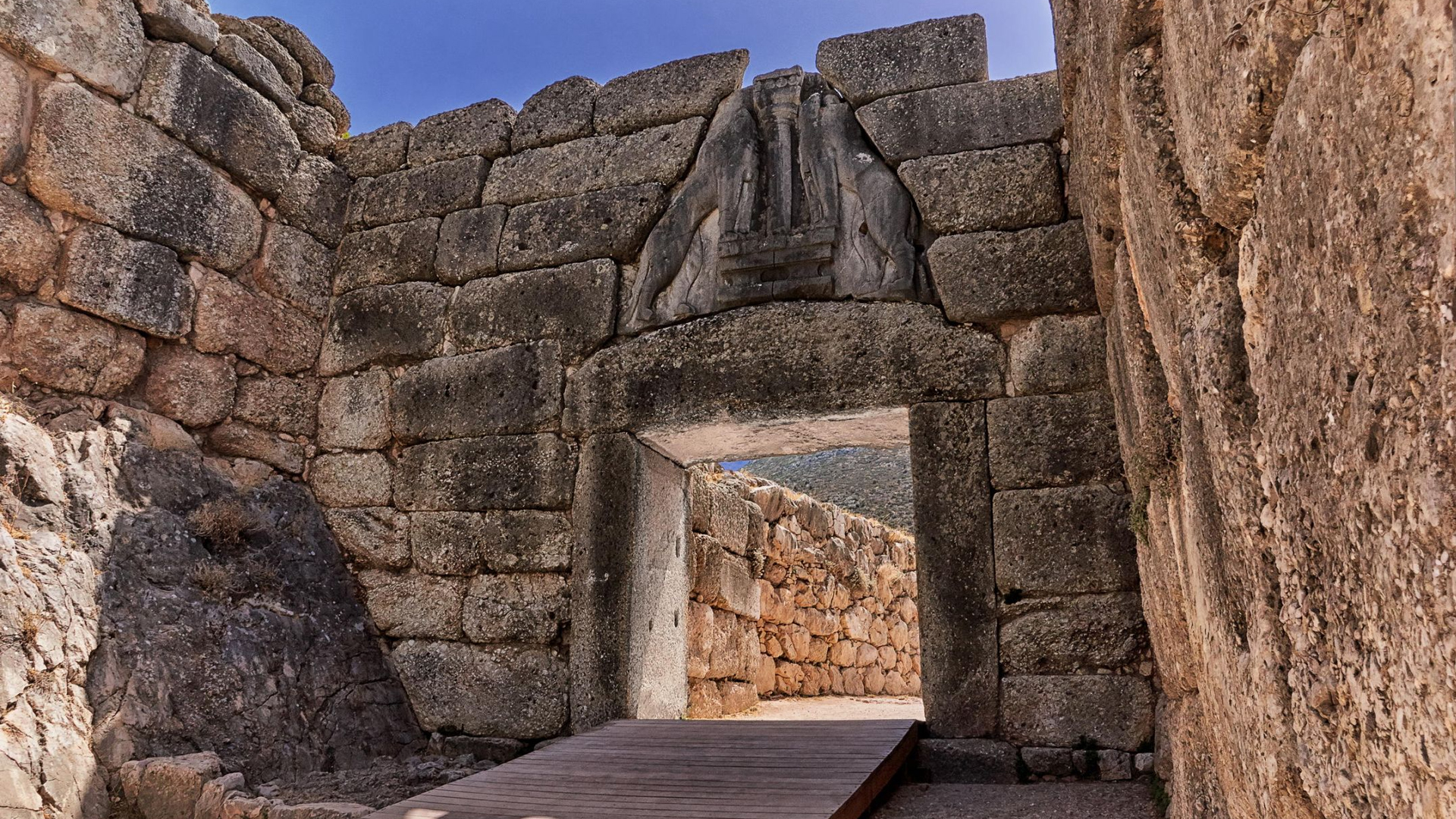 Nafplio, the first capital of Greece after the country gained its independence, is a beautiful picturesque town that combines both historical and architectural significance. Its castle, Palamidi, is built on a cliff which has a breathtaking view to the sea and to Mpourtzi, a small island with a Venetian fortress. Nafplio is an excellent place for a nice meal or a relaxing walk around the town to admire its traditional architecture.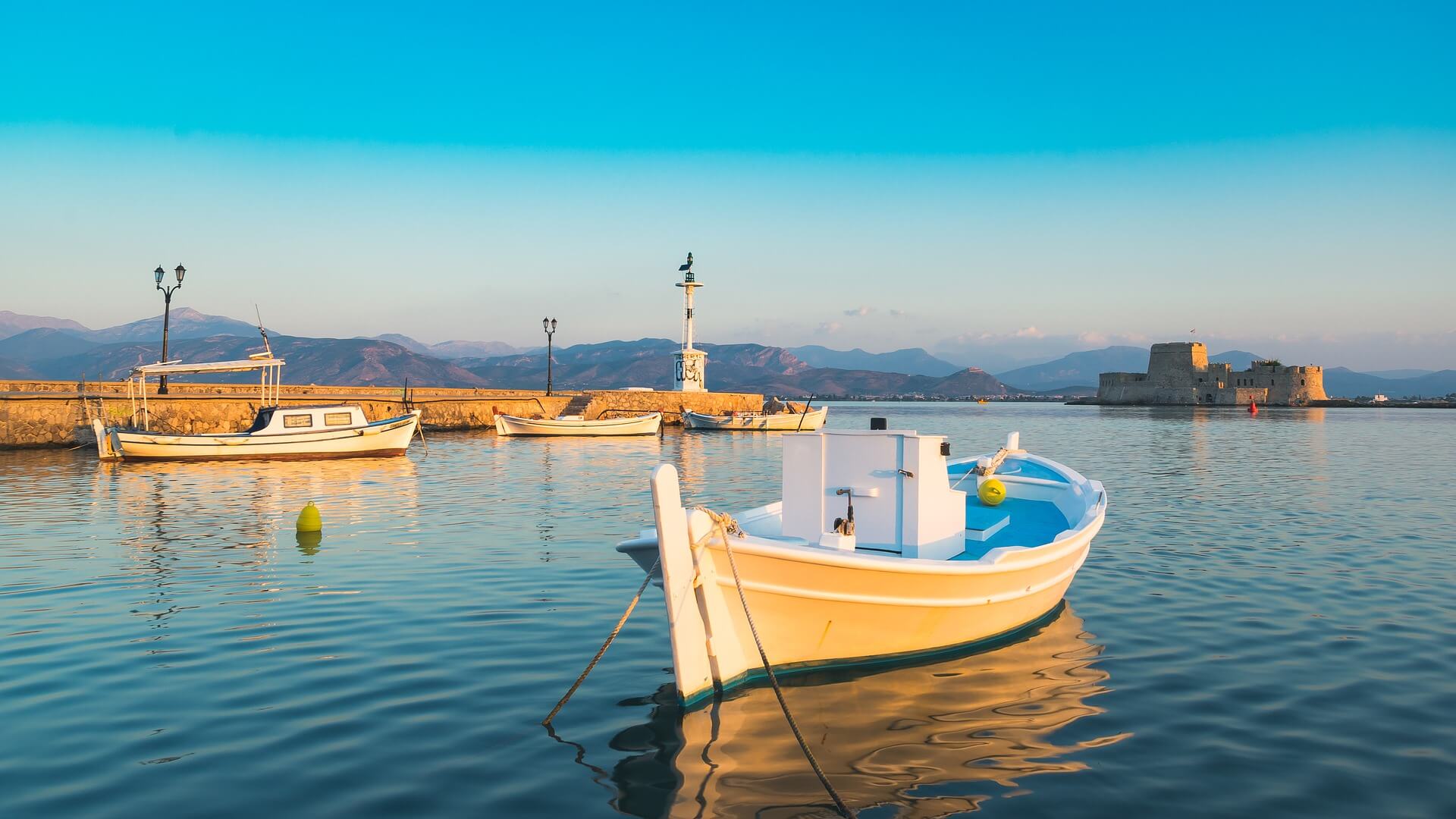 Epidaurus is a small seaside village near Nafplio with beautiful landscape and beaches nearby. However, the reason why Epidaurus is a centre of attention is its ancient theatre with its exceptional acoustics that makes it possible for the audience to hear a match being struck at the centre of the stage, regardless of where they are seated. Another site of interest that can be found in Epidaurus is the sanctuary of Asclepios the healer, son of Apollo and god of Medicine.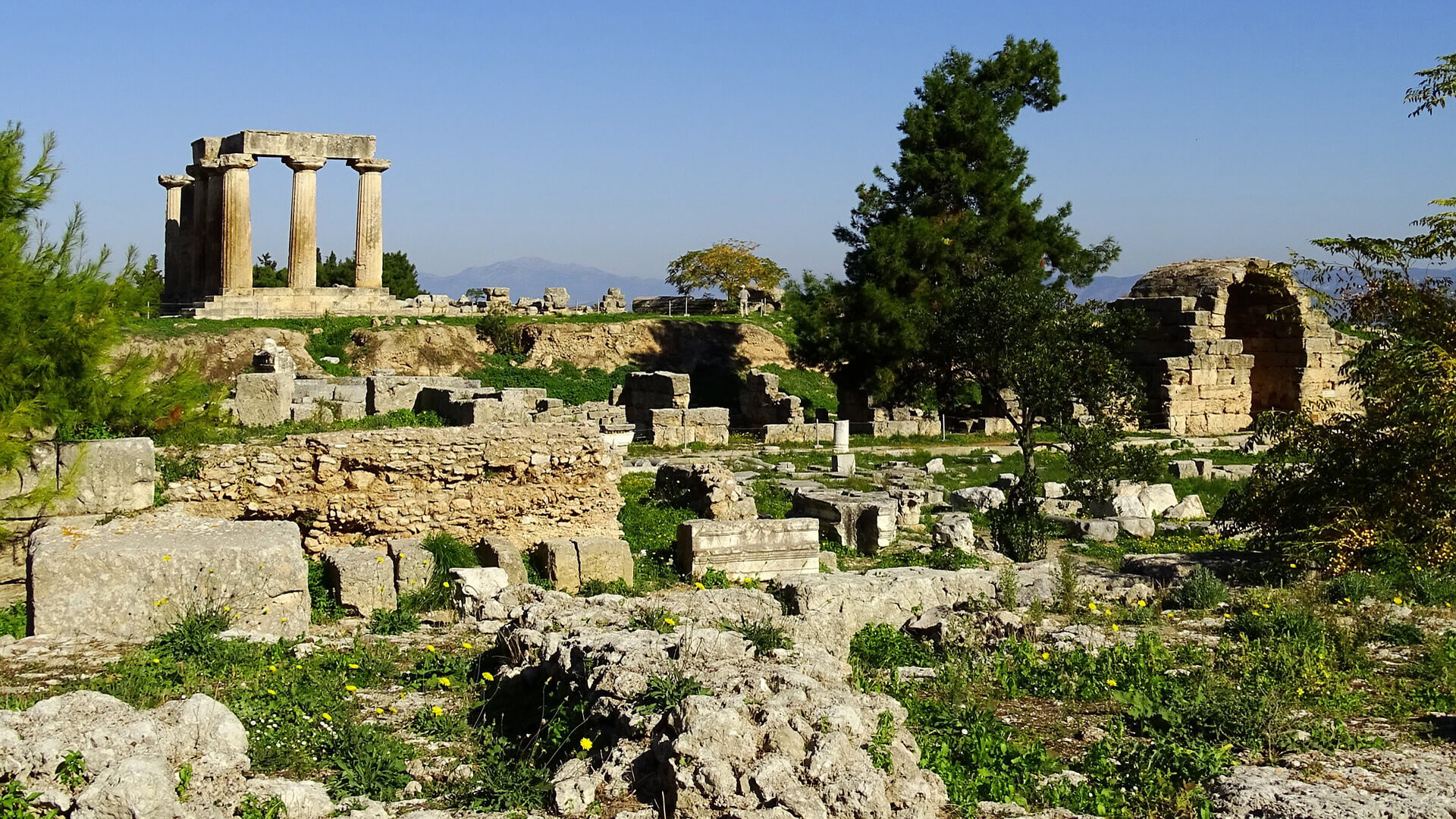 We will set off from the agreed location. Driving to the south, we will make a short stop at the Corinth Canal to admire the view. Next on our itinerary is Ancient Corinth, where we can visit the archaeological site, the Museum and the Acropolis. Then, after a drive through beautiful landscapes, we will arrive at Mycenae, where we will visit the unique archaeological sites and the Museum. After Mycenae, Nafplion is an excellent way to further our trip since it provides a great opportunity for a relaxed walk and a meal. Our last stop will be Epidaurus, after which we will return to Athens.
The tour is estimated to last 8 hours including stops for meals, visits to museums, archaeological sites and places of interest.